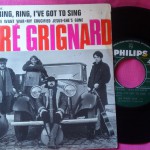 Translate original post with Google Translate Disque vinyle 45 Tours de Ferré Grignard: 2 titres par face Assez rare à trouver. For Sale/A Vendre/Te Koop: 15€ Contact: etienne@etienne-et-eugene.com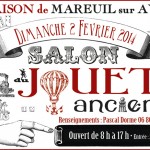 Translate original post with Google Translate N'oubliez pas la date du Salon du Jouet Ancien de Mareuil sur Ay (Champagne-France): le dimanche 02 février 2014 de 8 à 17h.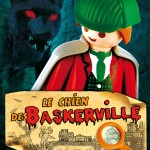 Translate original post with Google Translate Rendez-vous à Bruxelles à "Collect Hit" ! Juste avant la date de sortie du prochain livre de Richard Unglik ! Une partie des décors du livre de Richard Unglik seront présentées et mises en vente le 06 octobre prochain au salon Collect Hit à… Bruxelles. Infos : http://www.toymarket.eu/ www.facebook.com/richard.unglik/ […]
This year, we have the pleasure to announce you the visit of around a hundred American antique toy collectors to "Collect-Hit". They are all members of the "ATCA club" (Antique Toy Collector of America) USA and many of them may be considered as "famous collectors". Their visit at "Collect-Hit" will surely allow several dealers […]
Translate original post with Google Translate La date de la 13ème édition de "Collect-Hit" est confirmée! Nous vous attendons toutes et tous le dimanche 06 octobre 2013 à Groot-Bijgaarden au Brussel Kart Expo. Plus d'infos vous parviendront ultérieurement. N'hésitez pas à nous envoyer un e-mail à info@toymarket.eu pour nous informer de votre désir de vous […]
Translate original post with Google Translate Nous souhaitons vous indiquer la présence d'une erreur au niveau de notre agenda "The Toy Market"… En effet le SALON INTERNATIONAL DU JOUET ANCIEN ET DE LA POUPEE se déroule en date du DIMANCHE 16 DECEMBRE 2012 de 9h à 17h et non 16h comme annoncé dans notre […]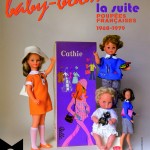 Translate original post with Google Translate Musée de la Poupée Paris: Prolongation de l'exposition jusqu'au 05 janvier 2013 avant fermeture du musée pour travaux. Info: claire.favot@noos.fr Site internet: www.museedelapoupeeparis.com
Nouveaux Exposants / Nieuwe Standhouders / New Exhibitors
Bonne nouvelle : prolongation de la promotion-10% sur les tables et stands => 27 août 2011* – demandez vite un formulaire d'inscription à info@toymarket.eu
Goede nieuws : verlenging van promotion-10% op tafels en standen => 27 augustus 2011* – vraagt vlug een inschrijvingsformulier aan info@toymarket.eu
Good news: prolongation of promotion-10% on tables & stands=> August 27, 2011 * ask quickly your booking form to info@toymarket.eu
*uniquement pour les nouveaux exposants Collect-Hit (si vous n'avez jamais été exposant à Collect-Hit) /Alleen voor de nieuwe standhouders (als U nooit Collect-Hit standhouder bent geweest) / Only for the new exhibitors (if you never were Collect-Hit exhibitor)
We suggest you to take advantage of the visitor's promotional price at collect-hit. Don't wait to fill in the "discount form" (See "visitors" page).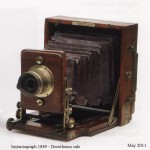 2011 New section : « FOTOGRAFIX © »
at "Collect-Hit": 11th edition
Selling and buying, exchange and valuation of collector's camera's, accessories, optical instruments, foto's, films, books, memorabilia,… Cinema and Pre-Cinema.