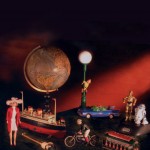 The dates of our 18th Collect-hit is known: Take note of the date of 07th october 2018. Of course, all our usually departments (old toys, collection dolls, B.D.,…) will be there! Once again this year, you'll find the "vintage world" department.
Translate original post with Google Translate La foire de Boblingen au Congres Halle n'aura pas lieu ce 04/03 comme signalé dans notre "The Toy Market" numéro 75, mais bien le samedi 01/04/2017. Nous vous prions de nous excuser pour cette erreur et vous conseillons toujours de bien vérifier l'exactitude des informations fournies avec l'organisateur à […]
U wilt onze 16e Internationale Beurs van verzamelaars te bezoeken? Vanaf nu kan je online bestellen via het tab "Bezoekers". Aarzel niet! Het is heel simpel: 1. download het formulier 2.vul het formulier in 3. Of per e-mail (info@toymarket.eu) met een scan of per fax (02 / 736.28.64) of per mail (Collect-Hit -St. Peterlaan […]
Translate original post with Google Translate Bienvenue à tous et toutes sur notre site… Nous avons le plaisir de vous annoncer que notre Galerie "Vintage World"  2014 est en ligne depuis ce midi! Vous pouvez dès à présent acquérir les objets mis en pré-vente par quelques un de nos exposants Vintage à Collect-Hit, qui se […]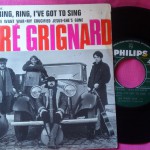 Translate original post with Google Translate Disque vinyle 45 Tours de Ferré Grignard: 2 titres par face Assez rare à trouver. For Sale/A Vendre/Te Koop: 15€ Contact: etienne@etienne-et-eugene.com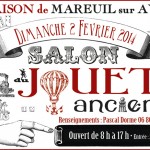 Translate original post with Google Translate N'oubliez pas la date du Salon du Jouet Ancien de Mareuil sur Ay (Champagne-France): le dimanche 02 février 2014 de 8 à 17h.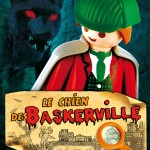 Translate original post with Google Translate Rendez-vous à Bruxelles à "Collect Hit" ! Juste avant la date de sortie du prochain livre de Richard Unglik ! Une partie des décors du livre de Richard Unglik seront présentées et mises en vente le 06 octobre prochain au salon Collect Hit à… Bruxelles. Infos : http://www.toymarket.eu/ www.facebook.com/richard.unglik/ […]
This year, we have the pleasure to announce you the visit of around a hundred American antique toy collectors to "Collect-Hit". They are all members of the "ATCA club" (Antique Toy Collector of America) USA and many of them may be considered as "famous collectors". Their visit at "Collect-Hit" will surely allow several dealers […]
Translate original post with Google Translate La date de la 13ème édition de "Collect-Hit" est confirmée! Nous vous attendons toutes et tous le dimanche 06 octobre 2013 à Groot-Bijgaarden au Brussel Kart Expo. Plus d'infos vous parviendront ultérieurement. N'hésitez pas à nous envoyer un e-mail à info@toymarket.eu pour nous informer de votre désir de vous […]
Translate original post with Google Translate Nous souhaitons vous indiquer la présence d'une erreur au niveau de notre agenda "The Toy Market"… En effet le SALON INTERNATIONAL DU JOUET ANCIEN ET DE LA POUPEE se déroule en date du DIMANCHE 16 DECEMBRE 2012 de 9h à 17h et non 16h comme annoncé dans notre […]